Wisenet 7 SoC
Hanwha Vision's proprietary Wisenet 7 chipset with features such as 4K resolution, eXtreme WDR, and 100% lens distortion correction.
License-free Wisenet AI Analytics
License-free Wisenet AI video analytics with attribute extraction and the BestShot feature increase monitoring efficiency and reduce the event of false alarms.
Wisenet Thermal Cameras
Thermal cameras are capable of identifying people and vehicles from extremely long distances. Their ability to see in complete darkness and through some visual barriers is also ideal for 24 hour surveillance of areas with critical infrastructure.
Wisenet X series PLUS Modular Camera Design
Wisenet X series Plus cameras combine the power of Hanwha Vision's Wisenet chipset with an innovative modular design that lowers overall cost of installation, configuration, and maintenance while increasing the performance, feature-set, and survivability of our X series product line.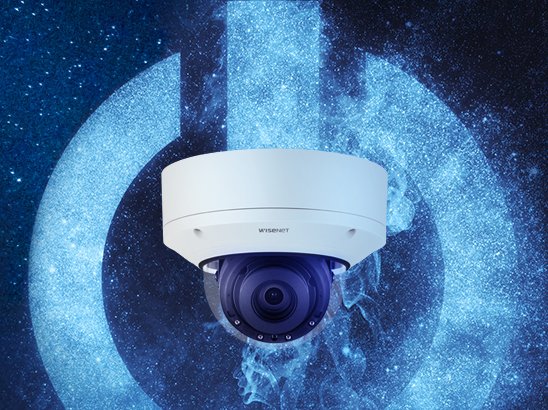 Wisenet PoE Extender Cameras
PoE Extender camera devices provide an additional PoE output at the base for connection of additional PoE cameras and devices at distances of up to 80 meters.
AI PTZ PLUS Cameras
AI PTZ PLUS cameras offer all of the features of traditional PTZ devices, with an onboard AI engine for auto-tracking and advanced analytics. 
Wisenet extraLUX Cameras
Wisenet extraLUX cameras utilize 1/2" CMOS sensors to capture sharp and crisp images even in the darkest environments.
Smart Network Intercom Station
Driven by an increased awareness of the safety risks from high-touch surfaces, Hanwha Vision's new TID-600R Network Intercom Station delivers a public health-focused security solution.
8K Resolution
Hanwha Vision's 8K (33MP) camera allows you to digitally zoom to areas of an image without losing resolution. Our 8K cameras provides a powerful alternative to traditional multi-camera installations.